What's in your Freezer? Realities of Freezing Plastic, and Healthy Popsicle Alternatives
Think of your kitchen and all the nooks and crannies filled with plastic products, whether you use them every day or once a year. Think of all the places where plastic is present without you being fully cognizant of it. Have you thought about those plastic popsicle molds? Lots more on those below…
The sellers of non-stick pans insist you use a plastic spatula to not stress the waxy coating while you cook. Meanwhile, the makers of silicone bags and muffin tins are promoting their items as "eco-friendly" alternatives to plastic Ziplock's and muffin tins. As we have long explained, silicone is a plastic and does release chemicals. As well, many freezers have an old, plastic ice cube tray that has been there for years. Maybe passed down through the generations.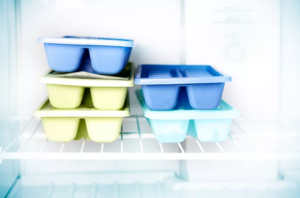 Isn't it strange how accustomed we are to freezing and heating things in silicone and plastic?
Toxic chemicals in Plastics – including Silicone!
Some plastics contain the synthetic chemical Bisphenol A (BPA). The research is now clear concern among scientists and the health community regarding the possible harmful effects from exposures that result from BPA leaching into foods and beverages from packaging or storage containers.
BPA is a hormone or endocrine disruptor. It has been linked to various adverse health effects, including decreased sperm production in males, impaired brain and neurological functions, (Type II) diabetes, obesity, increased risk of breast cancer, prostate cancer, and infertility.
BPA release from a product is worsened when the item is exposed to microwave radiation, heat through boiling or dishwashing, or freezing temperatures. This is why we place a lot of emphasis on freezer and oven safe products at Life Without Plastic.
Unfortunately, exposure to BPA is now common, and difficult to avoid. A study that sampled over 500 commercially available plastic products found those that were even labeled "BPA free" released chemicals with evidence of BPA.
It is unfortunate to think that the most innocent looking, seemingly food-friendly, things, such as a popsicle holder, ice cube tray or takeout container could be causing your body harm. Research of the effects of BPA is ongoing and there is still more to be discovered.
Silicone is falsely advertised as a "safe alternative" to plastic — remember, it is a plastic that releases chemicals. Studies have shown, for example, that toxic siloxanes can be released from silicone nipples and silicone bakeware. You can read more about silicone on our website.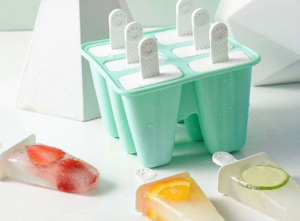 Investing in Safer Alternatives – plastic-free popsicles anyone?!
It is so important now more than ever to take a look around your kitchen and find products that are harming you, young children, pets and visitors to your home. Whether it is something you use often or not. The longer plastic products sit in your cupboards the more chance of exposure to toxic BPA you may have!
Life Without Plastic offers a number of oven safe and freezer safe products in high quality food grade stainless steel 18-8 (304). We believe stainless steel is one of the best alternatives to plastics due to its versatility, corrosion resistance and stable properties. High quality stainless steel is meant to last you a life time, and at the end of its usable life cycle it is 100% recyclable. It can then be used to make brand new items.
One of our favourite plastic-to-stainless steel swaps is our Freezycups. We designed these as a safe and guilt-free alternative to modern popsicle molds. Whether they're something you make every weekend or only in the summer months, why not be confident you're making ice pops that are free of synthetic chemicals?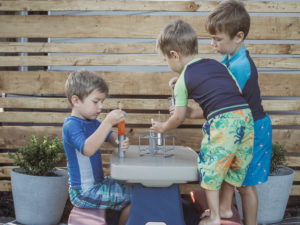 The popsicle molds and stand are perfect for a modern freezer. They are small enough to fit and freeze overnight but large enough for a decent-sized sweet treat. The cup holds about 100 ml / 3.5 oz.
They are able to stand upright on a table due to the flat bottom design. The curled lip on the mouth of the cup allows for easy drinking. There are individuals molds for a single popsicle or a whole kit for you and the family.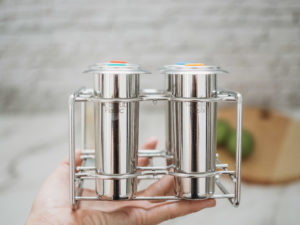 How-to's and Popsicle Recipes
We have a fun how-to video here on how to use your Freezycups — see some real kids (Sarah's!) in action with the Freezycups!
Need some recipe inspiration? Check out some fruity, kid-friendly fruit pops. This is a great activity to involve the whole family! They're not just for kids either… try out this tequila and mango frozen recipe!
Freezycups prove that making sustainable and toxic-free swaps in your home and kitchen does not have to be a chore. With these versatile Freezycup ice pops, staying healthy can be fun, interactive and delicious.
– Sydney Preston, Sales and Platform Coordinator