Ten Tips For Zero Waste & Plastic-Free Back-to-School Snacks
So it looks like real, live, in-person back-to-school is happening for most students around the world. What a relief! And with back-to-school comes back to snacks for lunches!
At home or on the go we have all kinds of tips for zero waste and plastic-free snacks!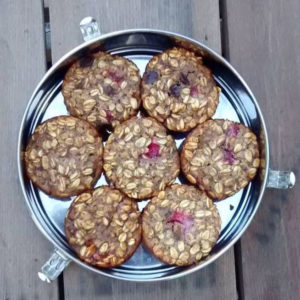 Get Baking
So many cookies and snacks come in disposable plastic packaging, much of it non-recyclable. By baking our own treats, we reduce the need for all of that waste and can ensure that our food is stored safely. We use our trusty airtight stainless steel containers to keep our goodies lasting long and staying fresh! Check out all kinds of snack storage containers here.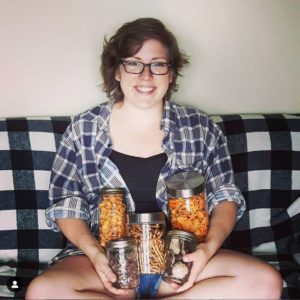 Go Bulk Shopping
Bulk stores are opening up again and are filled with tons of sweet and savoury snacks. At our local bulk barn we can find banana chips, party mix, pretzels & peanut butter, chocolates, candies, and so much more! By filling jars or using bulk bags we skip the need for those non-recyclable disposable plastic baggies.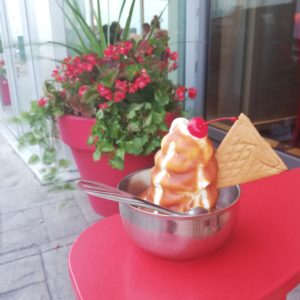 Remember Your Reusables
Avoid plastic while on-the-go by bringing reusables like cutlery, dishes, or containers to avoid single-use take-away plastics. Some tips from our operations manager:  ask for donuts on a napkin instead of taking a bag, leave a container and cutlery in the car for leftovers, and even try bringing your own bowl and spoon for ice cream (or just get a cone)! We love this insulated bowl and foldable spork!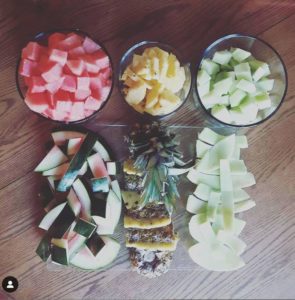 Snack on Fruit & Veg
Fruits and veggies are a go-to zero waste snack! We try and opt for the unwrapped kinds that come in their own peels instead of plastic. Here are some suggestions: watermelon, cantaloupe, honeydew, citrus fruits, apples, pineapples, peaches, plums, bananas, pears, carrot sticks, celery, broccoli, cauliflower, cucumbers.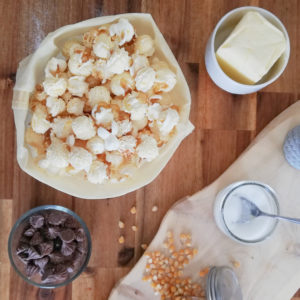 Get Popping
An easy zero waste snack to make at home is popcorn! Here is a recipe from our friend Anne-Marie the zero waste chef (click here). Once cooled, we store our popcorn in containers or waxed cotton bags if it will be eaten that day. You may also find popcorn seasoning at your bulk store or if not, try salt & vinegar or mixing in chocolates!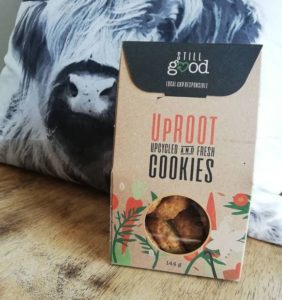 Still Good Cookies
This company makes delicious cookies that are zero waste in more ways than one! Still Good works with local producers and organizations to upcycle ingredients and reduce food waste. Their cookies are made from recovered juice pulp, overripe bananas and spent brewer's grains that would have otherwise gone in the trash. Plus their packaging is made of recyclable kraft and a compostable bag. Truly a zero waste snack from beginning to end!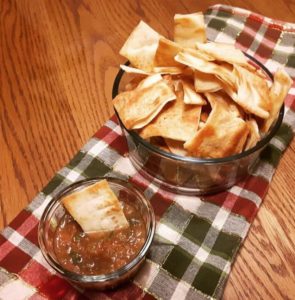 Chip & Dip
Did you know you can make chips at home? Why not get cooking and try out a recipe for apple, kale, cheese, or sweet potato chips and whip up a dip to go with it! Here is a hummus recipe from the zero waste chef!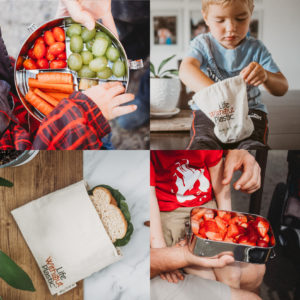 Pre-Pack Those Snacks
Another way to avoid plastic while out and about is to pre-pack those snacks! Think ahead and prepare some food your really going to look forward to. This way we are less tempted to buy pre-packed items while on-the-go. Some of our go-to snack packing tools are our cotton snack bags, bulk bags, or stainless steel containers.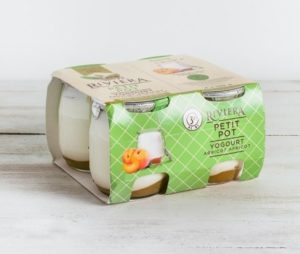 Pick Paper, Glass, or Metal
It may take an eagle eye to find them, but conventional grocery stores actually have some zero waste snacks ready to go or ready to make at home. Riviera makes yogurt in glass jars with foil lids, there are some muffin mixes in paper bags and pancake mixes in boxes without plastic bags. Feeling thirsty? Pick a can or glass bottle over a plastic one. Small choices here or there of picking paper, glass, or metal over plastic can make a big difference over time.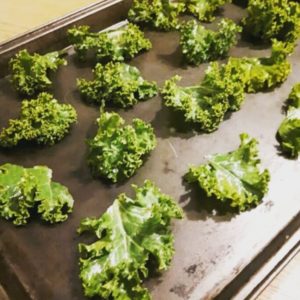 Salvage Food Scraps
One our favorite zero waste hacks is making the most of the food we already have and ensuring it doesn't get wasted. Here are some tips to keep your food lasting longer!
Fruit getting old? Freeze it for smoothies!
Bread a little stale? Lightly rinse it in water and bake in the over to bring it back to life!
Kale or pita that is on its last day? Make chips in the oven!
Lettuce looking limp? Slice a bit off the base and sit it in water overnight, it will perk back up!
Banana's getting brown? Bake up some banana bread!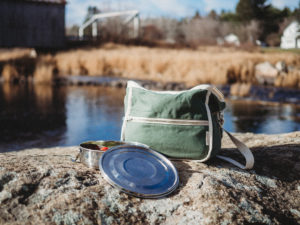 Snack (and Lunch) Transport
So now you've got a whole bunch of snacks made and ready to go. How about a completely plastic-free lunch bag to transport them with rest of the lunch? We can help you out there. Check out our blue and green, square and rectangular Clean Lunch Bags with removable wool panels and our orange and green trimmed Wool Insulated Lunch Bags. You can find all our lunch bags here.
Happy snacking for a zero waste and plastic-free back-to school!